The only concern of any business is to grow greater and faster. For growing, different businesses use different tactics. One of the best ways to promote your brand and attract customers is using Custom Packaging Boxes.
Some of the primary motivating factors that encourage customers to buy custom boxes are the following:
Universal Accessibility of Custom Packaging Boxes
Having well-designed custom boxes with logos can make any brand a universal brand. Some people look for the names and different facts and figures about the product across the pool of products, but some do not care about the name or title.
There are so many customers across the globe who cannot even read the product name they will buy or understand the details of their desired product. So, how would they read the name of your brand?
Yes, you got it right. This could be quickly done by symbolizing the brand through its representation. For instance, 70% of coca-cola customers would know about the name of the brand and its origin, but how do the rest of the 30% come and choose to buy coke? Yes, they know what they want by getting impressed and relying on its presentation and customized packaging, i.e., red and white.
The customized packaging allows your brand to be known universally and helps you grow worldwide merely by the packaging and presentation
Smart Marketing Tool
When you buy a product, you do not keep it contained to yourself. There are plenty of people with whom you share your reviews about the product you bought. Similarly, when you sell a product, and your customer gets inspired by your quality, the product is circulated in the customer's circle.
When this product is commented on, your brand is being discussed because of the logo and the customized packaging. Hence, even the non-buyers would know about your product whenever they see your logo anywhere or listen to anyone uttering your brand's name.
Hence, your brand's individuality is reflected in the custom packing boxes you use. In many situations, it's just a part of the branding as the actual product.
Elite and Attracting Appearance
A product packed in a simple cardboard box con never looks as appealing and elite as compared to a product packed in a custom box with a specific design and logo.
Anyone could tell that a product with customized packaging belongs to some worthy brand and may attract the customers easily by defining its uniqueness.
Black liquid with some gas would look ordinary unless packed in a finely curved and properly designed container of a brand like Coca-cola.
Humans get attracted by visuals and appearance. Therefore, the customized boxes are the best tactic to capture fame and grow swiftly and smartly.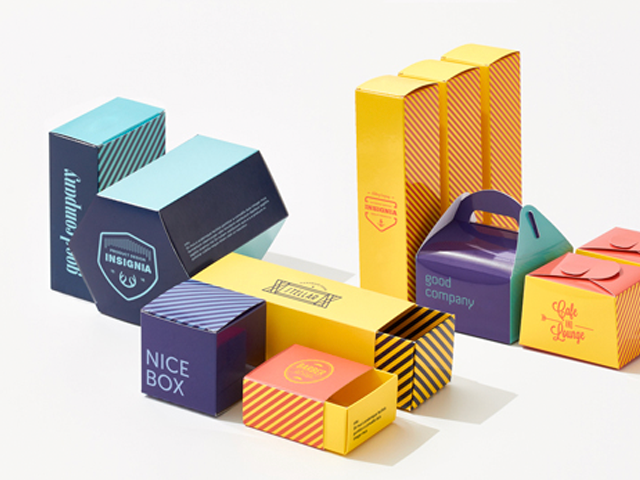 First Impression
As they say, "First impression is the last impression" your product's packaging could be serving the purpose. A product with a customized and appealing packaging can impress the customer on its own, whereas the product's features might be coming later into the role.
Most successful brands serve enough hours and dollars to outstand their product solely on their packaging. But, also, it is innate human nature that he gets attracted to what looks attractive. Hence, coping with that distinctive nature could be one possible and successful marketing trick.
The Product Speaks for itself
Everyone wants to buy more excellent but without breaking the budget. And nobody has time or money to try different products to check their quality.
Anyone choosing something to buy is serious about the quality. Hence he should be targeted with the customized retail boxes and impressive packaging, so he takes no time to choose your brand.
Products packed in specifically designed custom boxes assure the safety of the product inside and speak about its quality. However, a simple cardboard packing would seem dull and less reliable than a product with a logo and colorful packaging.
Conclusion
The majority of shipping issues businesses confront may be solved with custom boxes. They not only have a more beautiful aesthetic than standard packaging but also provide better protection for the products within. In addition, custom packaging solutions increase brand visibility, strengthen customer connections, and increase sustainability.
This strategy would help you grow your business and provide a graceful impression that every customer would love to have. This impression can make your customer an ambassador of your brand. Custom boxes with logos come before the product's quality to get leads from customers.
It would help if you entitled your brand with specific custom boxes to differentiate your standard from the competitors and give your customers the best presentation of the product they ordered.