Enhance Your Product's Appeal and Amplify Your Brand's Voice with
Packaging Hype
Design & Style Inspirations
Discover the Power of Design & Style Inspirations for Packaging Boxes. Transform Your Products into Eye-Catching Promotional Tools, Garnering Attention, Driving Sales, and Making Your Brand Unforgettable. Elevate Your Packaging Game Today!
Our streamlined process ensures seamless packaging box manufacturing. From initial concept to final product, we meticulously design, craft, and deliver high-quality boxes that perfectly align with your brand vision. Satisfaction guaranteed
Product Boxes Customization
In the competitive business landscape, product packaging plays a vital role in attracting customers and differentiating brands. Packaging Hype specializes in offering comprehensive customization options for product boxes, allowing businesses to create packaging that stands out and aligns perfectly with their brand image and product requirements.
Design Customization

With our expertise in packaging design, we collaborate closely with clients to bring their visions to life. We can incorporate brand logos, artwork, and design elements on the product boxes, ensuring a cohesive and impactful representation of their brand identity.
Size and Shape Customization
Product boxes can be customized to fit specific dimensions and shapes, catering to the unique requirements of each product. Whether it's a standard box size or a custom-shaped box, we have the capability to create packaging that perfectly accommodates the product and enhances its presentation.
Material Selection
We offer a wide range of materials for product boxes, including cardboard, corrugated board, paperboard, and specialty materials. The choice of material depends on factors such as product fragility, weight, sustainability goals, and desired aesthetics. We guide clients in selecting the most suitable material for their specific needs.
Printing Options
Our advanced printing capabilities enable us to reproduce designs with exceptional clarity and color accuracy. We utilize techniques such as offset printing, digital printing, and screen printing to bring the brand's imagery, product information, and marketing messages to life on the product boxes.
Finishing and Coatings
To enhance the visual appeal and provide a premium feel, we offer a variety of finishes and coatings. Matte or glossy finishes, spot UV coatings, embossing, debossing, and foiling can be applied to create an eye-catching and luxurious packaging presentation.
Samples and Prototypes
We understand the importance of assessing the final product before proceeding with full-scale production. Packaging Hype provides samples and prototypes of customized product boxes, allowing clients to review and approve the design, functionality, and overall quality before committing to larger orders.
Minimum Order Quantity and Lead Time
While we strive to accommodate orders of various sizes, the minimum order quantity may vary depending on the complexity and materials used. We provide estimated lead times during the quoting process, considering the specific project requirements, to ensure efficient production and delivery.
Expert Guidance
Our knowledgeable team offers expert guidance and recommendations to help clients choose the best customization options for their product boxes. We take into account factors such as product type, target audience, branding goals, and budget, ensuring that the packaging creates a memorable and positive customer experience.
Customization of product boxes with Packaging Hype empowers businesses to create packaging that captures attention, enhances brand recognition, and adds value to their products. By leveraging our expertise, clients can create unique and personalized packaging solutions that make a lasting impression on their customers.
Create Perfect Custom Packaging Boxes
At Packaging Hype, we specialize in creating perfect custom packaging boxes tailored to your specific needs. With a focus on quality and attention to detail, we offer a seamless customization process that ensures your packaging stands out. From design to material selection, printing, and finishing, we work closely with you to create packaging that aligns with your brand and product vision. With our expertise and advanced capabilities, we guarantee high-quality results that leave a lasting impression. Trust Packaging Hype to deliver the perfect custom packaging boxes that elevate your product presentation and enhance your brand's identity.
Mark
Rigid boxes offered by Packaging Hype are the epitome of luxury and durability. Their high-quality construction and exquisite finishes make them the perfect packaging solution for premium products.
Alice
Packaging Hype went above and beyond to provide exceptional custom packaging. Their attention to detail, extensive customization options, and premium quality surpassed my expectations. I highly recommend their services for top-notch packaging solutions.
Alex
Packaging Hype's custom candle boxes exceeded my expectations. The attention to detail and high-quality craftsmanship perfectly showcased my candles. Highly recommended for outstanding packaging solutions.
Get a free quote for your custom packaging boxes.
Stay Updated with industry
In today's competitive marketplace, businesses understand the importance of making a lasting impression on consumers. Custom printing techniques have emerged
When it comes to preserving the freshness and quality of your food, medicine, or sensitive equipment, custom mylar bags provide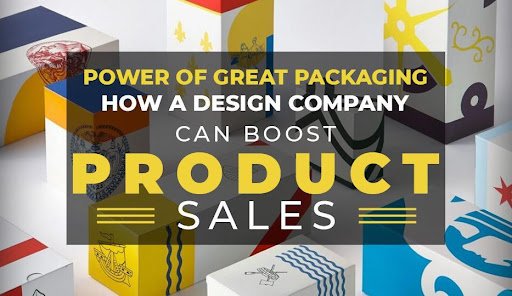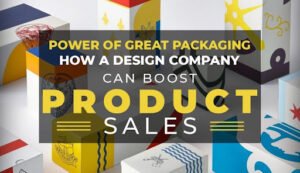 Marketing relies heavily on packaging. It is frequently the final "commercial" for the product that a customer will see as